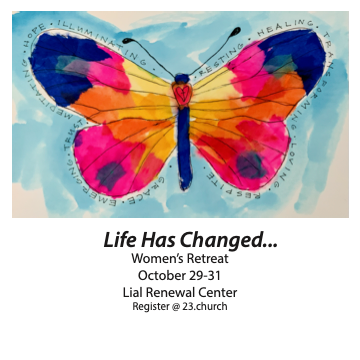 Saint John XXIII Annual Women's Retreat
October 29-31 at Lial Renewal Center in Whitehouse, OH
https://www.lialrenewalcenter.org/
Welcome to the first ever Fall retreat for women! Hopefully, the weather will be beautiful so we can enjoy the beauty of God's creation. Bring your walking shoes!
We begin at 7:00 p.m., Friday October 29. Plan to arrive anytime between 6:15-6:45 p.m. to settle in to your bedroom. (There are 27 bedrooms. Some with a full bath and others have a nice full bath at the end of the hallway.)
Fr. Herb and Michael Puppos will be present for Mass on Saturday evening. We will conclude Sunday morning, October 31.
We assume that everyone is vaccinated who plans to attend the retreat. Space is limited this year.
See you soon!
Sr. Anne Mary
Suzie Miller
Janice Mallory
Ann Fortin
Connie Kern
Fee: $165
Incudes: 2 nights, 4 meals, 2 socials, supplies
(Financial Assistance Available)
Make checks payable to Saint John XXIII and drop off in the office in a well marked envelope. Payment can also be made the weekend of the retreat.
Online payment link is below.
Register Here: